Revision
Summative assessments are a feature of the vast majority of subjects at Hedingham school and something that students will regularly experience in each Key Stage.  Middle Leaders are responsible for the creation of internal assessments which are designed to diagnose the extent of student learning in regards to knowledge and skills.
KS4 and 5 assessments area often taken directly from examination board material. 
Revisiting and revising historic knowledge is an important part of the learning process and something that we believe should be taught in a structured, consistent and systematic way.  Students are given consistent guidance on revision techniques through subject areas as well as through drop down days.  Our revision principles gravitate around the "6 R's".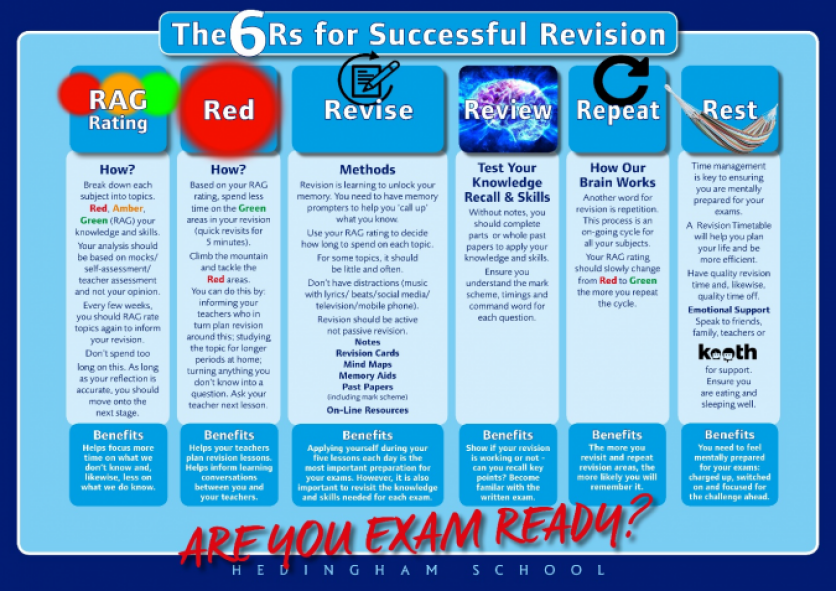 Year 11 revision:
There is a comprehensive programme of support offered to students in Year 11 throughout the year.  This support is offered within unstructured school hours, mainly at Lunchtime or at the end of the school day.  Details of support offered is detailed below.